Revolutionizing Healthcare
Through 3D Printing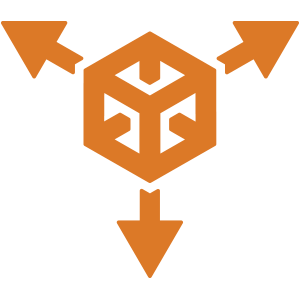 Prototype to Production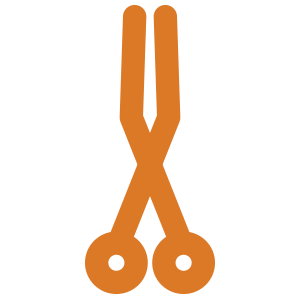 Create surgical tools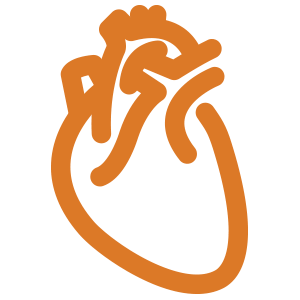 accurate training models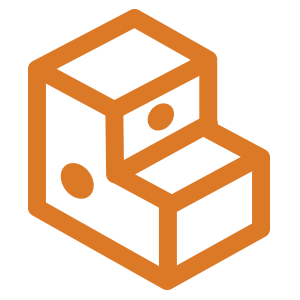 Tools, jigs, & fixtures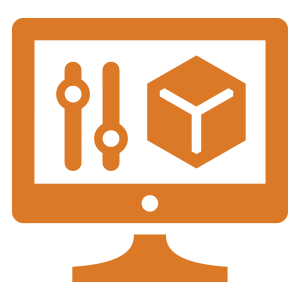 Material development software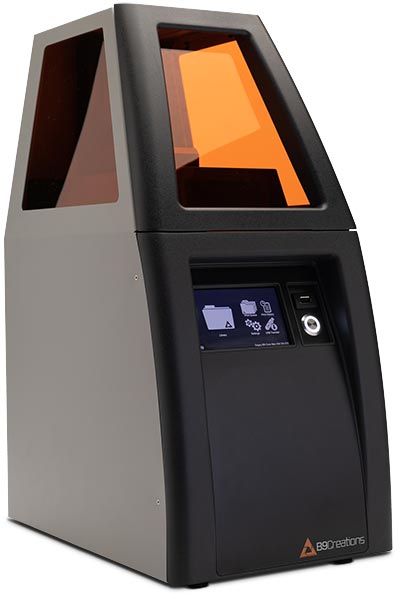 Helping Deliver The Best Patient Outcomes Possible
B9Creations has established itself as the industry leader in production, speed, and value, serving brands ranging from Medtronic and Johnson & Johnson to B. Braun Medical Inc., and the National Institutes of Health, with a track record of rapid innovation in the healthcare sector.
The Standard In Medical-Grade 3D Printing
Leveraging patented technology, the B9 Core Series & Elite Series 3D printers are precise, fast, and easy to use.
Out of the box and printing in 15 minutes with factory startup assistance included, and never requires calibration
IEC 60601-1 and IEC 60601-1-2 medical equipment compliant
ISO 10993 biocompatible, engineering-grade, elastomeric, and mold-making materials
Open to third-party materials with B9Captivate software, or leverage B9Creations' custom material development service
Intelligent print preparation, management, and monitoring software
Streamlined workflow with automated cleaning & curing post-processing units
Tailored service & support packages that include training and installation, dedicated customer success specialist, ongoing employee and new hire training, hot swap program, and more
Leverage B9Creations' 3D printing service bureau, capable of bringing your devices to market faster than ever before.
See our product guide for all hardware, accessories, materials, software, and services.
"Medical devices keep getting smaller. We send out a sample print with features I thought would never print! B9Creations produced AND shipped it to me the next day. Now we have multiple commercial and custom B9 Core Series printers in-house. Nobody is faster, easier to use, or can print parts like this."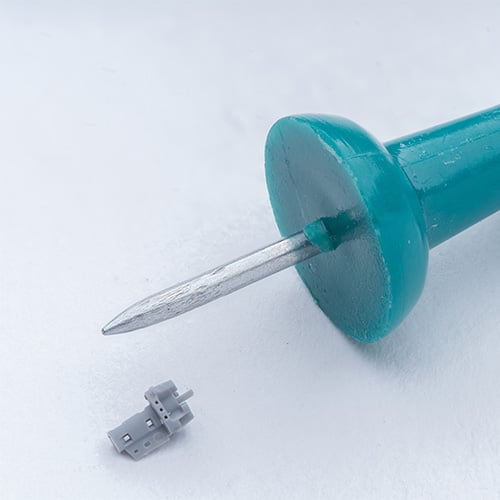 Want the platform that delivers proven performance and payback?
Join the thousands of researchers and healthcare professionals worldwide who are:
Finding the cure for osteoarthritis through 3D cultures
Designing and testing 3D printed biopsy needles with complex designs that cannot be manufactured using traditional methods
Researching robotic skin with pressure sensors to detect blood pulsation and body weight
Studying the influence of bone density on the accuracy of artificial intelligence-guided implant surgery
Analyzing rapidly customizable, scalable 3D printed wireless optogenetic probes for applications in Neuroscience
Check out more case studies featuring researchers and healthcare professionals around the world leveraging B9Creations' additive manufacturing technology to bring breakthrough ideas to life.
Implementing 3D Printing In A Medical Environment
Key reasons to leverage digital manufacturing for medical and applications best suited to 3D printing
The top regulatory, technical, and business considerations for implementing 3D printing in a medical environment
How to build a business case for adopting, adding, or upgrading your 3D printing capabilities
How to cost-effectively build a digital prototyping and production workflow with B9Creations technology
Leverage distributive additive manufacturing to run your business: a customer case
How to leverage and scale 3D printing to run your business with a disrupted supply chain, a remote workforce, or increasing part demand
Want to hear from real customers? Check out our conversation with the world's largest brands, including Johnson & Johnson, on 3D printing medical devices and the future of design.

High-End 3D Printer Performance at 1/4 the Price
See B9Creations' new 3D printer platform that's pushing the boundaries of feature size capabilities at the scale and tolerances nearly meeting or exceeding micro injection molded parts. With ultra-high resolution, accuracy, precision, and repeatability, the B9 Elite Micro delivers even the most challenging micro parts at production quality.