B9[X] Custom Agile Additive Manufacturing

Customize Your Solution By
"B9Creations took us from idea to reality in 5 months! We were first in the market to have a high-precision medical-equipment compliant solution. Today we have 1000+ private-labeled, turnkey machines in the field with a custom Expert System that reduced our training to 1 day & software workflow to 3 clicks. Our printers deliver parts in an hour with 5 button pushes & no calibrations. We're maximizing uptime and profits globally with industry-leading customer satisfaction to match."
- Kulzer, one of the world's largest suppliers of dental equipment globally
You don't solve unique problems with standard solutions.

Why choose a 3D printer that does?

Disrupt The One-Size-Fits-None Approach

Take an application-smart approach with workflows customized by industry, workforce expertise built into your software, and even hardware and materials designed around specific parts, production, and regulatory compliance.

Future-Proof Your Additive Strategy

If you're investing in additive manufacturing, you need assurance of results.

De-risk your investments, improve efficiencies and fail fast in development, increase supply chain resiliency, and build better products faster
–

with a tailored team that brings expertise in pairing your application with our technology, regulatory needs, Lean manufacturing, Design for Additive, global support, and more.



Many promise performance.




The B9 difference?




We prove it.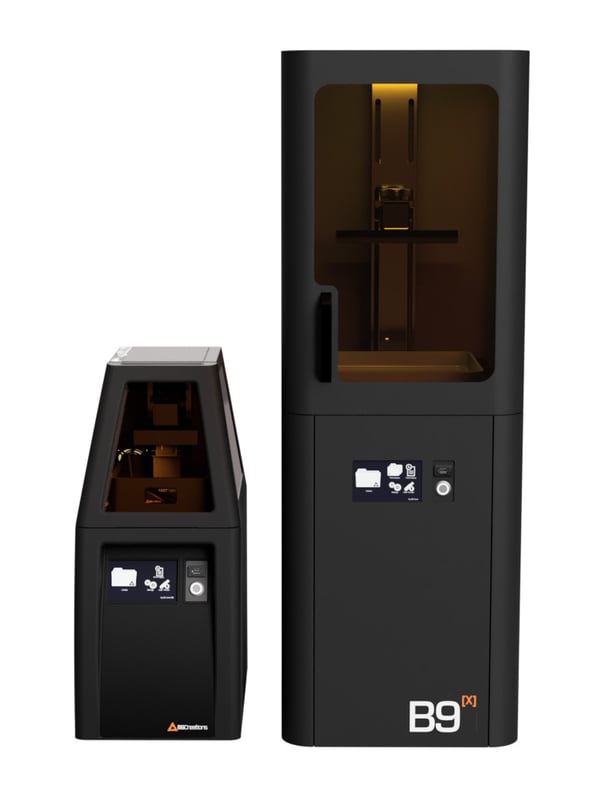 What does it look like when you do custom solutions with a strategic partner at scale? 1,200+ 3D printers and 7+ million parts annually through a globally distributed additive manufacturing fleet.
We're The Innovation Team That Leading Brands In The Toughest Industries Depend On
From custom printers for specific applications to global additive manufacturing fleets, B9Creations' technological capabilities future-proof your additive strategy.
IP & Expertise - Technology IP, Design & Utility Patents, Lean Manufacturing, Design for AM & DFM
Hardware - Custom Printers, Post-Processing Solutions, Modular Platforms
Software - Custom Expert Systems, CAM, Material Development, Integrations
Materials - Mitsui Chemicals partnership enables B9 custom materials, open hardware platform
Services - Engineering, Rapid Prototyping, Short-Run to Scaled Manufacturing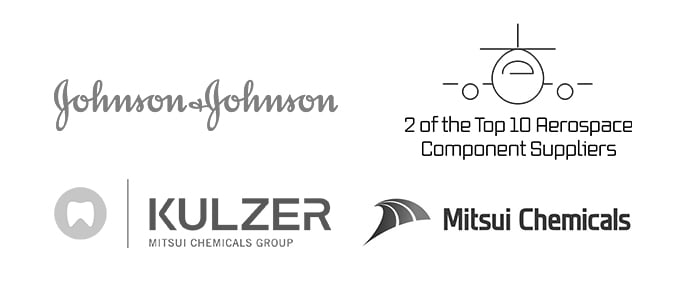 "We did a global search for the right additive partner in preparation to scale up our production. B9Creations' hardware, software, and custom-tailored solutions consistently deliver for our business."
- COO | Aerospace Strategic Partner
Webinar: A Conversation with Johnson & Johnson on Microscale Medical Devices with Custom 3D Printers
Join Johnson & Johnson, one of the world's largest medical device companies, for a conversation on how they're using additive manufacturing for micro-scale medical devices and components, how it's changed the way they design, and leveraging custom 3D printing solutions to produce parts on-demand.

"We identified a B9Creations material that would work for our mold but needed the highest-resolution platform. So B9Creations worked with us on a customized solution in just a couple of weeks. It's really opened up our design space."