High Precision 3D Printing for Jewelry Manufacturers, Retailers & Designers


from scanning to finished piece

same-day CASTABLE MODELS

15 min CUSTOMER TRY-ONS

MASTER Patterns & SilIcone MOLDS

from Retail to casting houses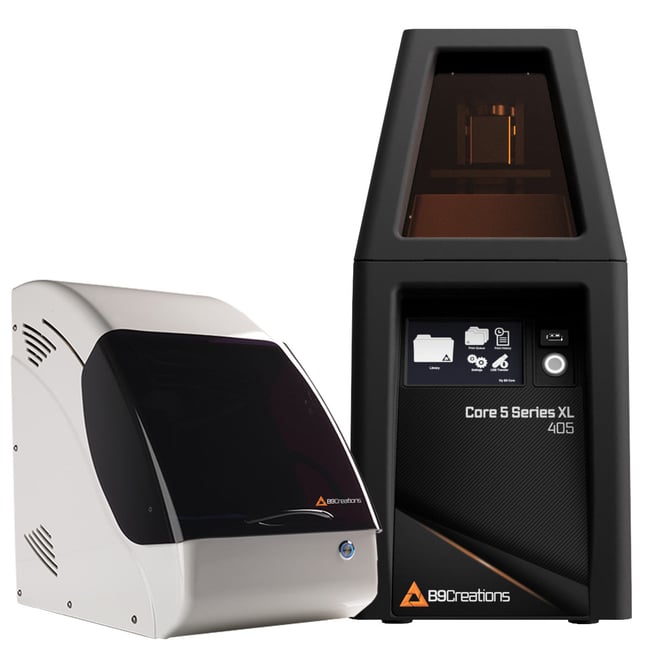 The Digital Workflow Jewelers Trust
Engineered with input from jewelers, B9Creations was the first to combine high-resolution 3D printing, easy casting, and affordability in the jewelry industry. Today, we have earned the trust of thousands of jewelers worldwide through digital solutions that deliver proven results and a payback measured in months.
From 3D scanning to 3D printing, our high-precision platforms change the way you bring your designs to life, so you can spend more time on what matters - growing your business. See the solution leveraged by brands from The Casting House to Riddle's, Parle Jewelry, Rio Grande, and Master Casting and CAD, and beyond.

Turns out profits as fast as 3D prints.
Leveraging patented technology, the B9 Core Series platforms are precise, fast, reliable, and easy to use.
Get custom 3D prints at mass production costs
Make master molds with 5 button pushes
Print try-on models in 15 minutes that deliver customer deposits sooner
Enjoy same-day casting with superior surface finish and repeatable results
Want the platform that delivers proven performance and payback?
Join thousands of jewelers who already do.
"I highly recommend the B9 Core Series printers. They are truly plug-and-play printers that yield very high quality and castable prints - with excellent customer support."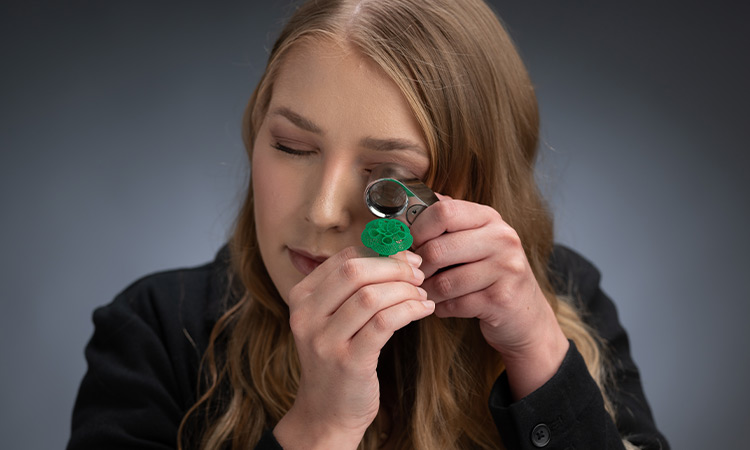 Production-Grade Parts. Post-Processing To Match.
Get an edge on the competition. Adopt a 3D printing solution that moves you from virtual model to print in minutes, and customer try-ons to production runs of 2,000-plus rings seamlessly.
From 3D scanning to automated post-processing, you can integrate the end-to-end solution that enables your business to operate more efficiently and profitably than ever before. Simple and fast, our jewelry solutions let you focus less on process and more on proven results.
B9 Core Series 3D printers are out-of-the-box and printing in 15 minutes. 4x faster than industry average, with factory startup assistance included and never requires calibration
Castable models in 45 minutes with superior detail, smooth surface finish, and clean burnout even on complex geometries
Prototype parts in 15 minutes for design verification & customer try-ons
3D printed silicone & metal mold replacements for casting houses and large-scale manufacturers
B9 Scan 350 3D scanner for shadow bands, heirlooms, gemstones, and jewelry repair
Intelligent print preparation, management, and monitoring software
B9Clean and B9 Model Cure streamlined workflow with automated cleaning & curing post-processing units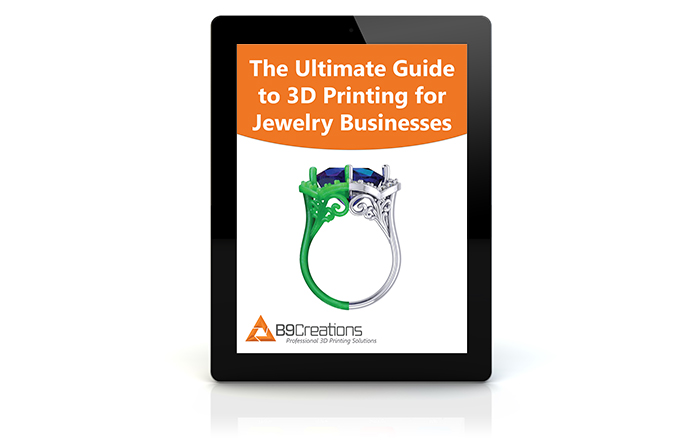 The Ultimate Guide to 3D Printing for Jewelry Businesses
We've composed a master list of how 3D printing can help you grow your business, serve customers faster, find the best ways to bring custom design & production in-house, and lower your operating costs.
Download this guide to learn:
When Should You Buy A 3D Printer
What to Look For In A 3D Printer
Proven Ways 3D Printing Can Grow Your Jewelry Business
How 3D Printing Can Help You Serve Your Jewelry Customers Faster
Bringing Your Production In-House

On-Demand Jewelry Service Bureau
Want to bring your part to life? Leverage our 3D printing service bureau, capable of bringing your castable models, customer try-ons, and molds to market faster than ever before.