Need a $20K Paperweight? Didn't Think So. Get a Heavyweight That Performs.


Versatile Tech for Clinical, Lab & Education Use

End-to-End Regulated Workflow

Seamless Integration With Existing Systems Unrivaled Usability & Performance

High-Performance Dental Resins
Stop Accepting Solutions from Companies That Don't Even Take the Time to Understand Your Problems.
We're not geniuses or fortune tellers.
We simply listen - and not to our own marketing claims.
To You. And then deliver the exact performance you need.
Want to see what the B9 Dent can do for you? Join our limited market release.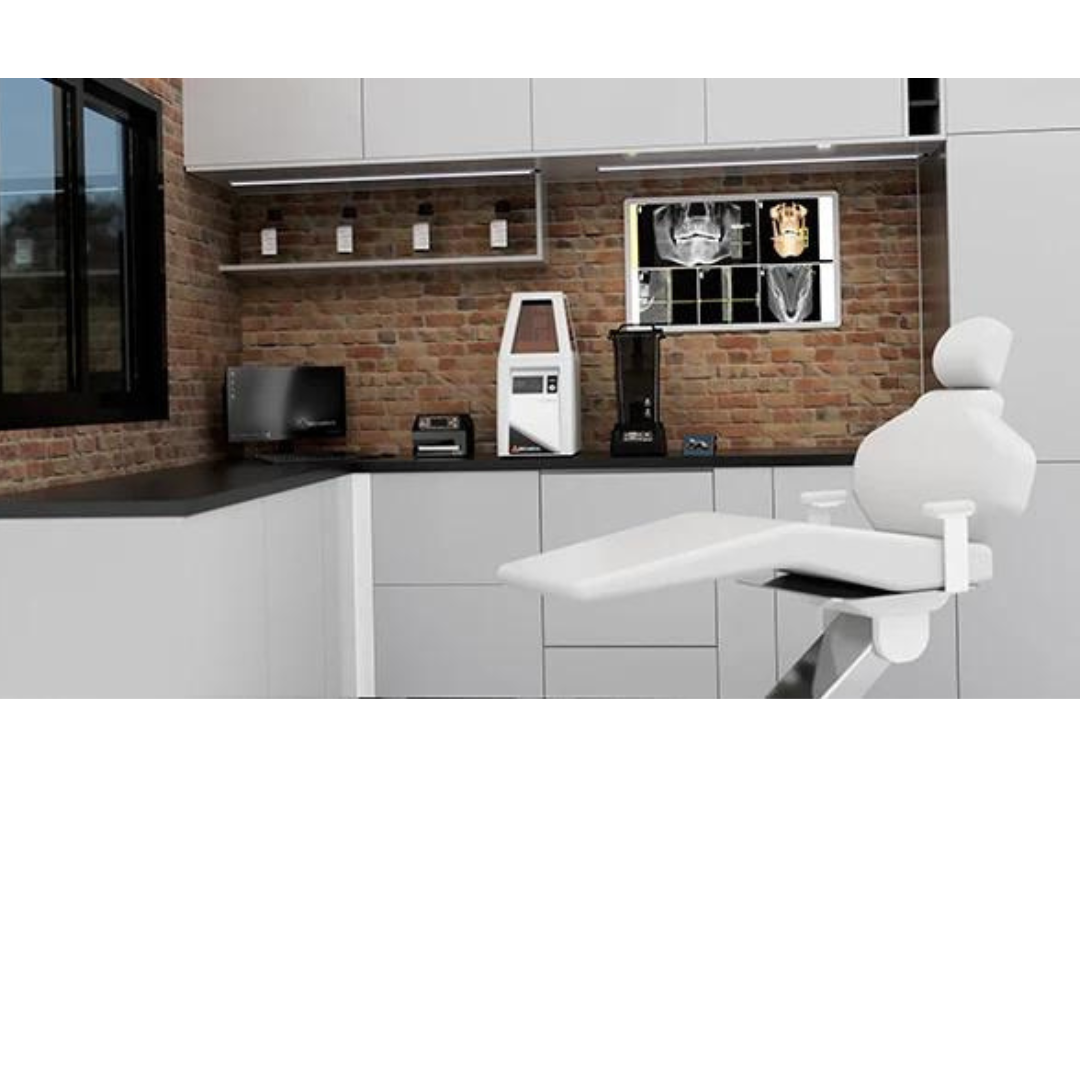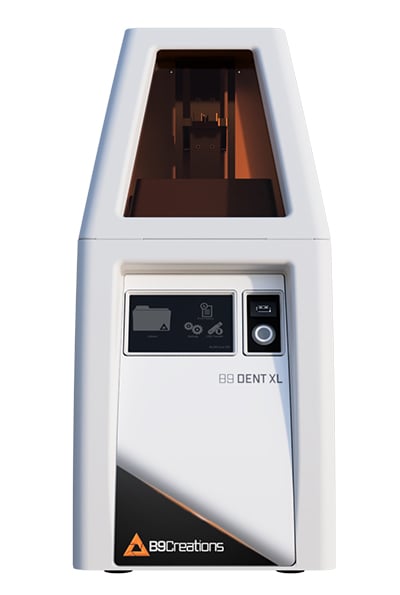 B9 Dent XL
Experience the future of precision dentistry with the B9 Dent XL 3D printer. Developed by dental experts to be part of a comprehensive, thoroughly tested workflow, the B9 Dent XL was designed to meet the diverse needs of dental professionals across clinical, lab, and education settings. Boasting effective resolution finer than 25 microns and a powerful 385 nm light engine, the B9 Dent XL enables you to 3D print intricate geometries in a wide range of specialty materials.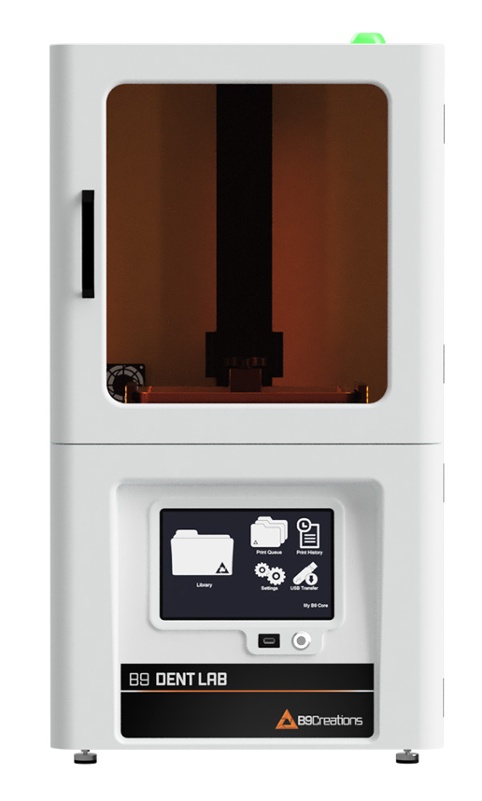 B9 Dent Lab (Coming Soon!)
Stay tuned for the upcoming release of a larger 3D printer platform ideal for a wide range of dental lab applications. With its expanded build space and advanced features, this addition to the B9 Dent Series is designed to further enhance workflow efficiency and precision, catering specifically to the demands of dental laboratories.
"I believe in quality products at a fair price, and I can offer that with this technology. The efficiency of B9Creations 3D printers and the expert support they provide have helped my lab grow in so many ways."
Mid-South Dental Lab, Kulzer Customer (B9Creations' Strategic Dental Partner)
The Only Platform Proven to Perform in the Dental Industry
Developed by dental experts to be part of a comprehensive, thoroughly tested workflow, the B9 Dent Series is a cutting-edge 3D printing platform that incorporates advanced technology to elevate your dental practice, lab, or educational institution.
Repeatable performance with 0 calibrations and an industrial light engine
Out of the box and printing in 15 minutes
Platform open to third-party materials & custom material development toolkit
Scalability with multi-printer management and automated post-processing
Dental-specific CAM with input from senior dental technicians incorporated into the language, functionality, and visual interface

—

with a workflow of just 3 clicks and intelligence built into the layout, orientation, and supporting functions based on indication.
Ideal for removable dies, digital wax-up models, diagnostic models, crown & bridge implant models and restorations, orthodontic & clear aligner models, surgical guides, gingiva, and more

Partnership opportunities: Leverage B9Creations' expertise and resources to develop custom workflows, materials, and hardware configurations
B9 Dent XL Technical Data
EFFECTIVE RESOLUTION (X,Y)

<25 μm

BUILD ENVELOPE

124.8 x 70.2 x 127 mm

MIN/MAX BUILD SPEED
15-85+ mm/hr*

Z RESOLUTION
10 μm*

LIGHT SOURCE

Industrial HD UV LED Light Engine - 385 nm

MATERIAL SYSTEM
B9Creations Resins and Third-Party Materials
SOFTWARE
B9Create + FAST

™

CONNECTIVITY
Wi-Fi, Ethernet & USB Drive
PRINTER WEIGHT
19kg (42 lbs)
PRINTER DIMENSIONS

267 x 420 x 593mm (10.5 x 16.5 x 23.3")

POWER
12VDC 5A
WARRANTY
1-Year
*Material, model geometry, and slice thickness dependent
Take the work out of your workflow. The B9 Dent Series delivers production-grade parts with software and post-processing to match. Simple, fast, automated—so you can focus less on process and more on proven results.
"We did a global search for the right additive partner. B9Creations' hardware, software, custom-tailored solutions, and expertise consistently deliver for our business."
B9 Model
Fast-printing 3D printing material ideal for the fabrication of highly precise restorative dental models, from removable dies for visual aids in dental surgery and anatomical education to digital wax-up models, dental study models, and beyond.
DENTCA Crown & Bridge
A 3D printing resin intended for the manufacture of crown and bridge provisional or temporary restorations.
Open Source Platform (Plus More Materials Coming Soon!)
Our open-source 3D printers support a wide range of dental materials, offering flexibility to work with your preferred materials. Plus keep an eye out for soon-to-be-released materials - like one that simulates the look and feel of gingival tissue and another that's ideal for fabricating highly accurate, transparent surgical guides - and many more to come.