Executive Leadership Team
Mike Joyce - Founder & Chief Technology Officer

After serving as a US Air Force pilot, flying planes from the T-38 to the B-1, Mike returned to his mathematics and computer science roots, developing software for private financial institutions. In 2004, he founded B9Creations, a specialty manufacturing company that initially produced robots.
Eventually, B9Creations evolved from robots to 3D printers. With extensive expertise in applying mathematics and software to develop technology solutions, Mike created B9Creations' first-generations 3D printer, the B9Creator. Since then, Mike has led B9Creations to revolutionize end-user experience and outcomes.
Shon Anderson - Chief Executive Officer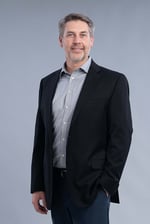 Prior to joining the B9Creations team, Shon spent nearly 20 years growing, developing, and leading businesses in the cleantech industry. He worked for small regional firms and fortune 500 companies, aligning and growing businesses around new market opportunities.
With a track record of growing businesses from $5M to $250M+, Shon brings a knowledge of sales, marketing, and customer experience that fits perfectly with B9Creations' vision for growth and expansion.
Shon is actively engaged in our community, serving on boards of multiple companies and charitable organizations.
Scott Reisenauer - Chief Operating Officer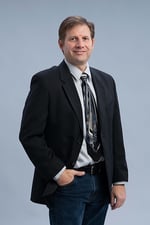 As a mechanical engineer with over 25 years of manufacturing operations experience, Scott brings expertise in leveraging Lean methodology to enable agile product development, supply chain resiliency, and customer satisfaction to the B9Creations team.
Scott had previously guided manufacturing organizations through substantial organic growth and major mergers while scaling operations and infrastructure to drive customer and employee satisfaction.
Scott led multiple facilities while managing global procurement teams and suppliers, constantly striving toward building a great team culture.
Kent Kirchstein - Chief Financial Officer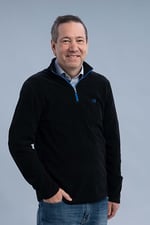 Kent joined the B9Creations team in September 2017 in a fractional CFO role which evolved into a full-time CFO role in 2021. After starting his career in public accounting, Kent held leadership positions with two Fortune 500 companies.
Kent also has an extensive 30+ years of experience in internal audit, quality and process improvement, SEC reporting, and financial controllership.
Kent also has experience in the establishment and scale of finance, accounting, and management metrics in a solutions execution context. Kent is based out of B9Creations' DFW Texas office.
Dani Mason - Vice President of Sales & Marketing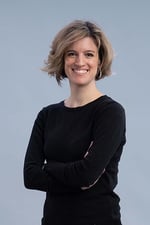 Vice President of Sales & Marketing at B9Creations, Dani Mason has over a decade of experience in marketing and communications, sales, and product management across the education, healthcare, telecommunications, energy, manufacturing, and technology sectors.
Passionate about building world-class teams, amplifying brands, and growing businesses around new markets, Dani takes a strategic, multi-channel approach to marketing and sales to drive demand and deliver transformative impact to customers worldwide.
Tom Posey - Chief Strategy Officer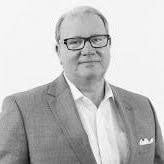 Tom has been helping CEOs, senior-level executives and policy makers transform themselves and their organizations for more than 30 years. Specializing in human resources (HR), organization design, executive coaching, team alignment, performance and execution, he has consulted with clients in a wide range of industries, including food and beverage, biopharmaceutical, professional services solutions, construction, telecommunications, transportation/distribution, manufacturing and hospitality/travel.
Tom's executive experience includes HR and strategic company turnaround experience as a Chief HR officer and through executive positions for Fortune 500 companies such as Anheuser-Busch, American Standard/Trane and BellSouth; as well as a number of privately owned, and private equity companies.
Tom is also the founder and principal of Posey Associates LLC, a human resources consulting firm.
Tom is an Adjunct Professor and an Executive Education faculty member at the Michigan State University-School of Human Resources and Labor Relations. Tom has also served on the executive education advisory board for the University of Michigan. He has extensive training in executive coaching, a Fortune 100 Coaches member, and is a certified assessor at The Center for Creative Leadership, as well as a Birkman Method® Certified Senior Consultant.
Tom is a graduate of the CHRO Academy-National Academy of Human Resources-New York and of the Scenarios Programme, University of Oxford, England.
Steve Krell - Advisory Board Member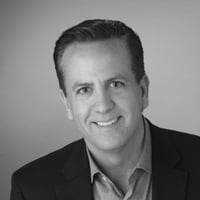 Currently Co-founder & President of Uproar Ventures and President & COO of iMemories, and former COO of Lifetouch Inc, iMemories Company, CFO & EVP of Operations of The Thomson Corporation, NETg Company, CFO of Cold Stone Creamery & CFO of KnowledgeNet.
Steve Krell brings 30+ years of experience in working with high-growth companies. He has spent 20+ years serving on various Boards and working with investors over multiple companies. Over his career he has managed a wide range of areas including operations, marketing, customer service, sales support, finance/accounting, legal and information technology. Steve earned a Bachelor of Science in Accounting and accreditation as a Certified Public Accountant.
Over the expanse of his career, Steve has gained particular expertise in the areas of strategic business planning, venture capital and private fundraising, marketing, product rollout, sales, operations, mergers, acquisitions, divestitures, and developing infrastructure for companies. His business processes have been the focus of a Harvard Business School Case Study.
Mike Fawkes - Advisory Board Member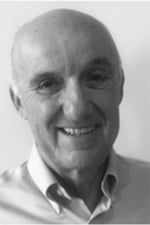 Michael Fawkes is an experienced technology investor and advisor. He currently serves as the Chairman of the Boards of Atlanta based Carter & Clark, a technology driven land surveying firm and PeerBridge Health, a New York based medical technology company. He also serves on the boards of financial service companies Horton Point and FourQ Systems, as well as Fulham, a global lighting solutions company.
Michael Fawkes previously served as a board member of Systech International, a global software company, Saba Software, a NASDAQ listed software company, Alphabet Energy, Grabit, Ekso Bionics and several other technology companies.
From February 2008 through January 20012, Michael was an Operating Partner with Vantage Point Capital Partners. Michael represented Vantage Point on the boards of Switch Lighting, Klipsch Audio, Tesla Motors, Adura Technologies, and others.
From 1979 through 2007, Michael was a Senior Executive at Hewlett Packard. Most recently, he was SVP of Global Operations for HP's $29B Imaging & Printing Group and also ran HP's worldwide Supply Chain, Consumer Support, and Environmental Organizations. Michael holds a bachelor's degree in accounting and a master's degree in finance from the University of Iowa.
---
Looking to join our Team?