B9Clean
From print to post-processing, integrate the end-to-end solution that enables your business to operate more efficiently and profitably than ever before.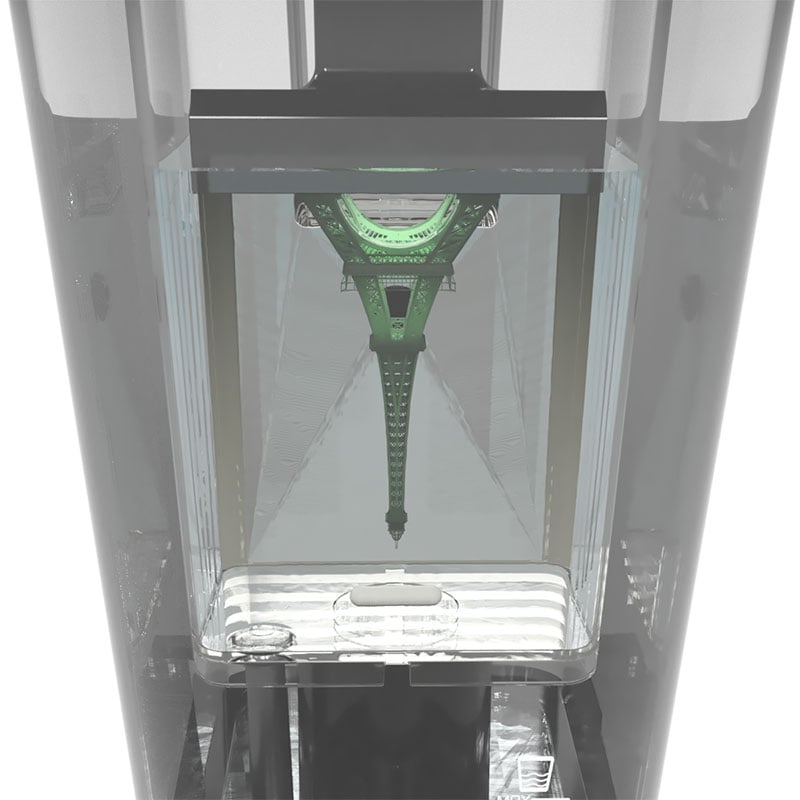 The digital workflow that lives up to its name.
Your push-button operation shouldn't stop at the printer.
Automate your post-processing with thorough, no-mess cleaning. Parts can be transferred directly from B9 Core Series 3D printers to the B9Clean while still on the build platform or as loose models on the part tray.
0 Touch Points

Before your part is
printed, clean, and dry

10 Minutes

Approximate clean time with
fresh isopropyl alcohol (IPA)

1.3 Liters

IPA volume for wash bucket
Uses 75% less cleaning solution than other wash units
Can hold up to 2 liters for larger parts

50 Uses

Amount of uses per IPA refill in regular use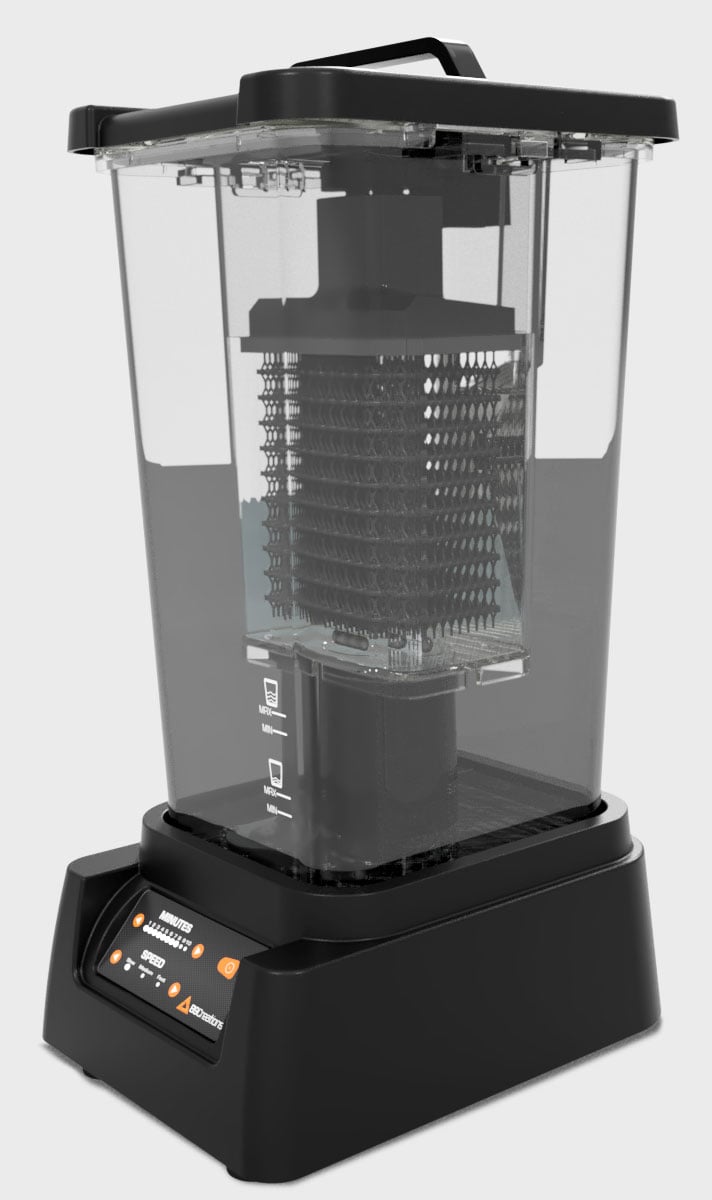 The Ultimate 3D Printing Solution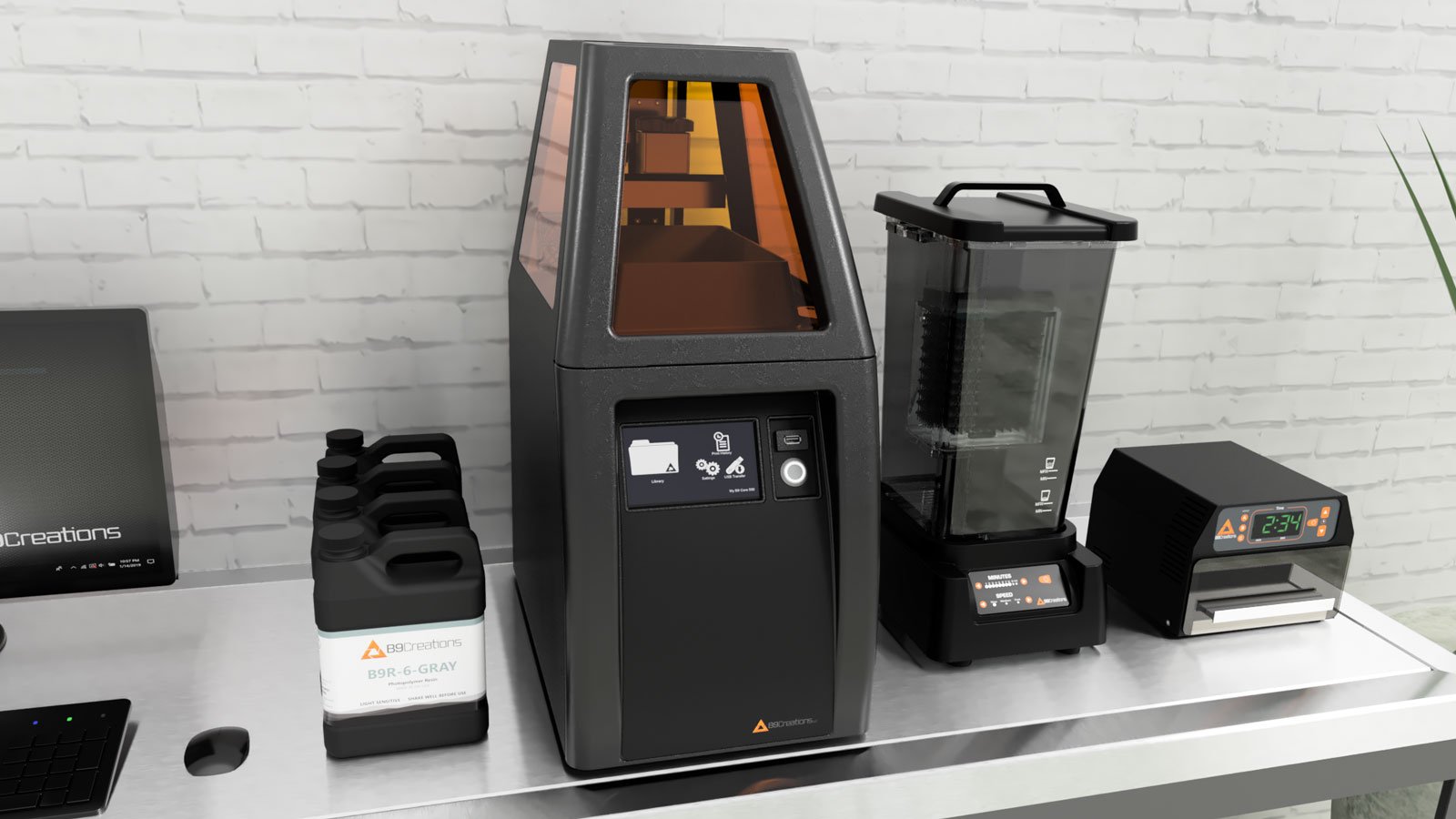 Take the work out of your workflow.
The B9 Core Series delivers production-grade parts with post-processing to match.
Simple, fast, automated - so you can focus less on process and more on proven results.
With a powerful designs that reduce
curing times, the B9 Model Cure XL and B9 Model Cure
boasts memory settings or customizable settings for fast,
repeatable workflow.