About Us

End-to-End Additive Manufacturing Solution
B9Creations offers top-of-the-line 3D printing hardware, software, accessories, materials, and customizable solutions that are setting a new industry standard for repeatability, dependability, and ease of use.
Backstory of B9Creations' founder, Michael Joyce
Michael Joyce, founder and CTO of B9Creations, always has had a passion for improving lives through technology.
After retiring from the Air Force, Mike came across a group making robots that replicated the Robot B9 from the popular 60's television show, "Lost in Space."
He was able to fabricate robot parts at a lower price point than the competition and eventually, he decided to create and sell the entire replica B9 robots, which later inspired B9Creations' name.
Building years of experience and forging relationships with others allowed Mike to find manufacturers, setting a foundation that he would use while developing a prototype for his first high-resolution 3D printer.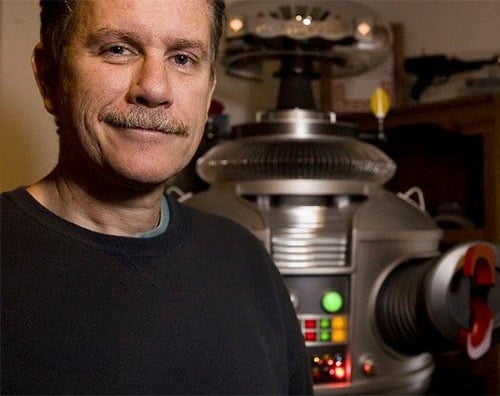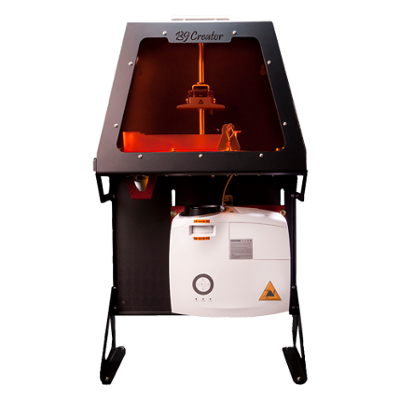 A Vision for Something Great
Mike struggled with 3D printing and advanced manufacturing technologies that were too slow, expensive, and poor quality. He wanted to address the barriers of cost, speed, and resolution and turn 3D printing into an engine of growth for businesses today.
As a tech professional, Mike chose to develop his own intellectual property (IP) to avoid the pitfall of so many other 3D printing companies infringing on others' patents.
Starting From a Kickstarter
B9Creations' very first commercially available 3D printer, the B9Creator, was initially funded via Kickstarter, a support system for innovative and creative technology projects.
The B9Creator received high marks for customer satisfaction from the very beginning, which later became the foundation B9Creations was built upon and continues to be the language of the company's culture, proving it to be unique in the 3D printing industry.
Outgrowing and New Innovation
Having outgrown its start in Mike's garage in 2014, B9Creations moved into its own facility in Rapid City, South Dakota with over 4,000 square feet for production, research & development, marketing, and customer support.
B9Creations launched an entirely new 3D printer platform in early 2017, the B9 Core Series, a powerhouse of speed and resolution built based on feedback from real customers.
B9Creations has continued to develop products ranging from 3D scanners to post-processing accessories – providing an end-to-end digital manufacturing solution with state-of-the-art technology that delivers tolerances exceeding those of traditional and precision manufacturing equipment, powering 3D printing to operate with equal capability and credibility, opening the door to fully scaled production.
In 2019, B9Creations more than quadrupled its facility when moving to an 18,000-square-foot office and manufacturing plant, and expanded its footprint even further with an expansion office and personnel in Dallas, Texas.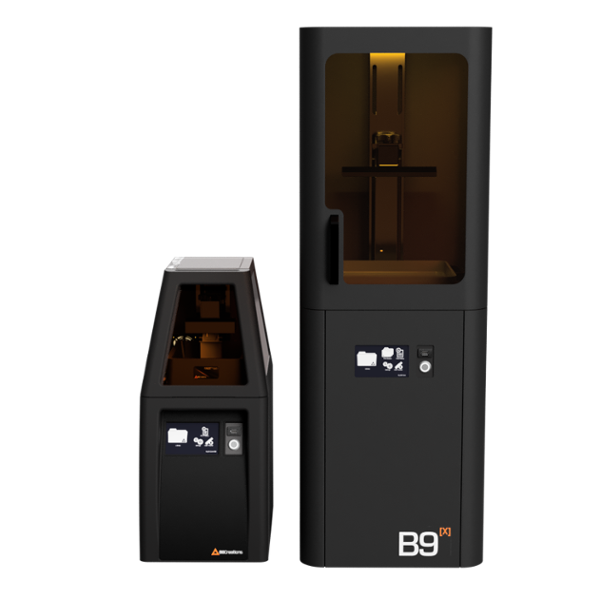 Small Town Startup to Global Giant
Now, B9Creations stands as a global provider of digital manufacturing technology and has become the industry leader in production, speed, and value. It now stands as the additive manufacturing market leader serving high-precision applications in fields ranging from healthcare to aerospace and defense, prototyping and manufacturing, education and research, luxury goods manufacturing, and beyond. B9Creations serves customers, from Johnson & Johnson to Hasbro, Stuller, Inc., Medtronic, Procter & Gamble, and more, with certified dealers in nearly 70 countries around the world. B9Creations' rapid growth trajectory has led the company to be recognized on Deloitte's Fast 500 list of the fastest-growing companies in North America in 2019, Inc. Magazine's annual Inc. 5000 list of the nation's fastest-growing private companies in 2020, and Financial Times' list of the fastest-growing companies in the Americas in 2021.
Customer-Driven Solutions
To develop solutions that solve real problems, B9Creations incorporates its customers into every step of product development, translating their needs into innovative technology.
Partner Network
Leverage our customized solutions as an OEM, or discover technology tailored to your needs through our global channel network of local experts.
User Experience
As the leader in speed, simplicity, and value, we stake our brand on our customers' success. Here, customer service isn't a department. It's the company.
Innovation Engine
Driven by our competitive advantage of out-listening the competition, we are an innovation engine that improves customers' lives with technology.