Build a Future-Ready Workforce With 3D Printing


FUTURE-PROOF Career Exposure

Cutting-edge research

tools for innovation

student design projects

Material development

Bring Breakthrough Ideas to Life.
Companies across the educational, research, chemical manufacturing, and engineering sectors are adopting our ultra-precision digital manufacturing solutions and robust service offerings to bring breakthrough ideas to life from the lab to the classroom.
Empower innovation and creativity with easy-to-use, industrial-grade technology that equips students to improve and exercise critical problem-solving skills.
Time-efficient, low maintenance, cost-competitive technology that enables experimental, inquiry-based experiences in a hands-on learning environment.
Customizable partnerships and robust training and support services to ensure long-term student and educator success.
Benefits from backpack to briefcase: develop comprehensive CTE and STEM education that helps students develop and prepare for post-graduation plans in future-proof careers.
See the solution being used in universities and Fortune 500 companies worldwide – by brands ranging from GE Research to Sartomer, Stanford, University of Michigan, Oak Ridge and Sandia National Laboratories, UT Austin, and more.

"Protecting intellectual property is one of the largest problems of living in a technological age, and it's becoming more important than ever for businesses, pharmaceutical companies, and the government to guarantee their product's legitimacy. We're reducing the threat by using B9Creations cutting-edge, precision technology as anti-counterfeiting technology with 3D printed QR codes, only visible under infrared light, to authenticate products."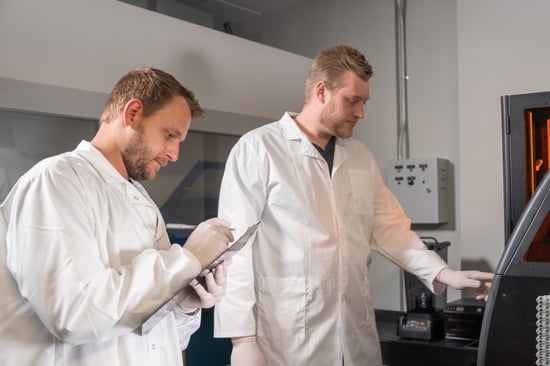 Production-Grade Parts. Post-Processing to Match.
Leveraging patented technology, the B9 Core Series 3D printers are precise, fast, and easy to use.
Out-of-the-box and printing in 15 minutes and never requires calibration
4x faster than industry average with <15 to <25 um effective resolution
Factory startup assistance and lifetime support included
A robust suite of design, engineering, and biocompatible materials
Open to third-party materials with B9Captivate software, a material development toolkit, or leverage B9Creations' custom material development service
Intelligent print preparation, management, and monitoring software
Streamlined workflow with automated cleaning & curing post-processing units
Tailored service packages include training and installation, dedicated customer success specialist, ongoing educator and new hire training, hot swap program, curriculum integration, career exposure, and more
See our Product Guide for all hardware, software, accessories, materials, and services.
Pioneering Research With 3D Printing
See how universities are:
Finding the cure for osteoarthritis through 3D cultures
Stopping counterfeiting in its tracks with invisible 3D printed QR codes
3D printing in microgravity for use on the International Space Station
Creating 3D printed self-sending parts to detect structural damage
Tracking wildlife populations with 3D printed expandable collars
Designing and testing 3D printed biopsy needles with complex designs that cannot be manufactured using traditional methods
Researching robotic skin with pressure sensors to detect blood pulsation and body weight
Check out more case studies featuring universities and researchers around the world leveraging B9Creations' additive manufacturing technology to bring their ideas to life.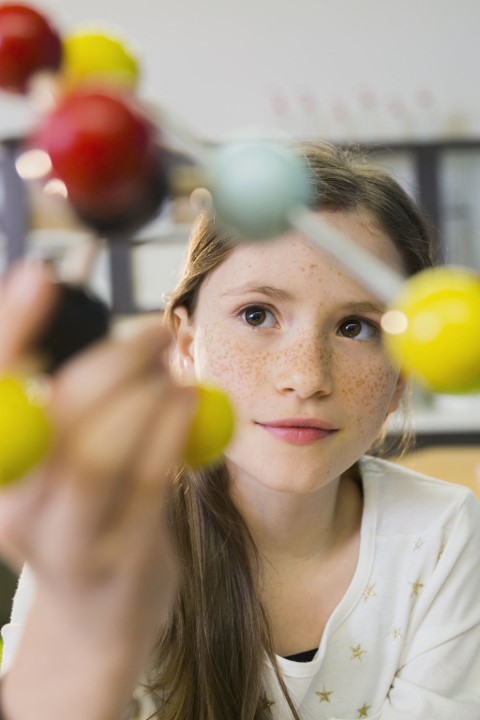 Innovative Technology Paired With a Powerful Team to Create
Valuable Partnerships.
A Semester Curriculum
Included with our Education Package, our in-depth class discussions and lectures provide students with hands-on training to get immersed in the what, why, and how of 3D printing. By the end of the course, they'll be able to produce a fully functioning assembly.
Partnership Possibilities
Giving students real-world projects to solve is one of the most effective ways to prepare them for the working world. Learn how you can build up students' in-demand career skills by creating partnerships with local businesses.
Hands-On Learning for Future-Proof Careers
Combine high-demand STEM skills with theoretical knowledge to prepare students for future careers. Help students transform innovative ideas into tangible objects, providing real-world experience in product design development with technology used by dental, healthcare, manufacturing, and education professionals.
Transforms Students Into Creators
Nurture creativity, intellectual curiosity, and career readiness with professional, industry-grade 3D printers. Students can bring their designs to life quickly, creating objects that model their innovations with accuracy, fine details, and moving parts.
3D Printing Challenges
Get students involved in 3D printing challenges. Build excitement and momentum around solving real-world design challenges, giving students the chance to explore ideas, analyze problems, and develop the persistence needed to excel in today's fastest-growing fields.