Unsurpassed Additive Manufacturing Performance

Industry Smart 3D Printing
"I didn't believe it could be printed. B9Creations produced and shipped it to me the next day. Now we have multiple commercial and custom B9 Core Series 3D printers. Nobody is faster, easier to use, or can print parts like this."
- Senior Engineer, #2 Largest Global Medical Device Manufacturer
Stay one step ahead
Need to deliver better products and business results? Faced with an uncertain future, fluctuating demand, fragile supply chain, or fierce competition?

With turnkey simplicity, precision parts in minutes, repeatable performance, and proven ROI, our 3D printing solutions drive rapid innovation, future-proof your supply chain, and give you a competitive edge.

Re-imagine what's possible on the platform that delivers for today's toughest applications and scales at every stage of production. And join the thousands of companies in nearly 70 countries who already do.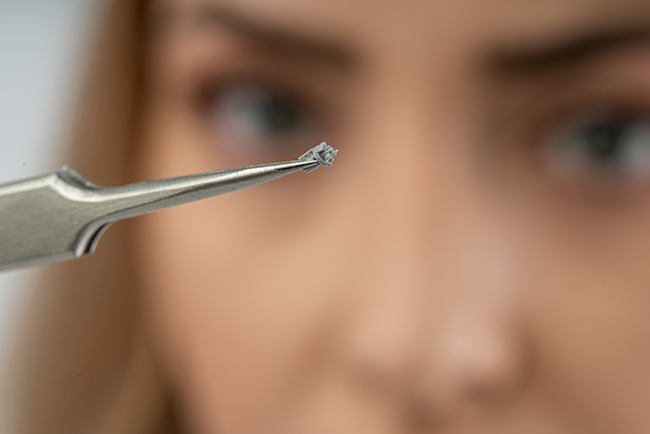 31+ MILLION PARTS 3D PRINTED
Trusted by Industry Leaders for Better Products & Business Performance
From small design shops to Fortune 500® companies, the leading brands in the toughest industries depend on B9Creations for:
Better Resolution & Business Agility
Faster Print Speeds & Speed To Market
Proven Performance & Payback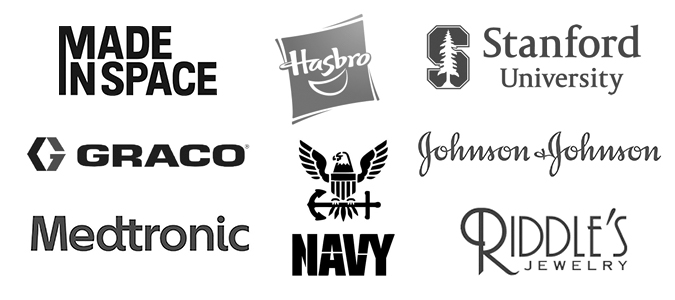 "We did a global search for the right additive partner in preparation to scale up our production. B9Creations' hardware, software, and custom-tailored solutions consistently deliver for our business."

- COO | Aerospace Strategic Partner
B9Creations Digital Guide Download
Explore our Product Guide for an in-depth look at B9Creations' patented technology, materials, software, and unrivaled customer support.
Our additive manufacturing solutions are engineered to give users fast, dependable, and easy-to-use technology that delivers
unmatched print resolution and value.
Whether it's custom design or large-scale manufacturing, B9Creations' additive
manufacturing solutions deliver the best value in the industry.
See how to make your business operate more efficiently and profitably than ever before.