RAPID CITY, S.D. (July 18, 2019) – B9Creations' automation solution, the B9Clean, a tool that automates post-processing by providing no-mess, glove-free cleaning, has been voted as one of only five finalists worldwide for the 2019 TCT Post-Processing Award. The TCT Awards showcase the most influential 3D technology innovations around the globe, with finalists selected by an expert advisory board.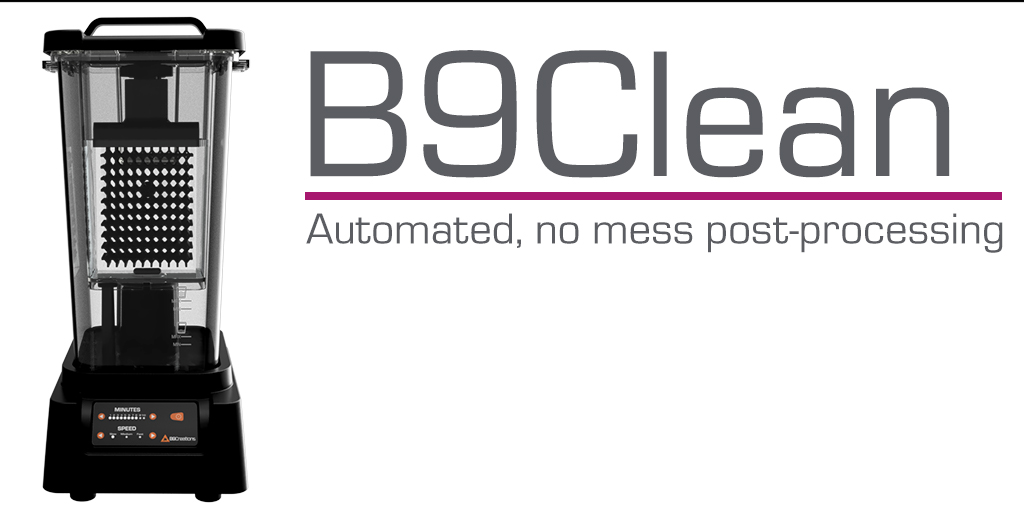 "B9Creations is honored to have been voted as a finalist for the TCT Post-Processing Award. It's no secret that it's a messy process to go from a finished print to a final product. We wanted to address this pain point, delivering production-grade parts with post-processing to match. That's why we developed the B9Clean, so the first time a customer touches a part, it's printed, clean and dry. Coupled with our software, B9 Core Series 3D printers, and curing unit, businesses have a simple, fast, automated solution – so they can focus less on process and more on results," said Shon Anderson, CEO of B9Creations.
Winners of each category will be announced on September 25, 2019, at a gala dinner at The National Conference Centre in Birmingham, United Kingdom. The TCT Awards are an annual celebration of global-leading projects in the additive manufacturing, design and engineering industries where winning technologies are showcased as the most influential innovations of the industry.
The B9Clean offers customizable cleaning cycles that give customers flexibility in their workflow – all while using 75 percent less cleaning solution than other units on the market.
Parts can be transferred directly from the B9 Core Series 3D printer while still on the build platform or as loose models on the part tray.
With three speed options and a one-to-10-minute cleaning cycle, the B9Clean also offers two different fill levels for smaller and larger models.
When the cleaning cycle is finished, the isopropyl alcohol drains out, ensuring parts never oversoak in cleaning solution and are air-dry and ready for post-curing in the B9 Model Cure.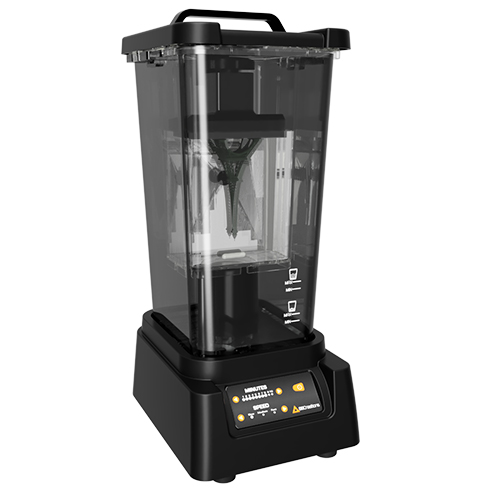 ###
MEDIA CONTACT
Dani Mason
Marketing & Sales Director
(605) 430-3612
About B9Creations
As a global provider of professional 3D printing solutions, B9Creations has become the industry leader in production, speed and value. It now stands as the additive manufacturing market leader in high-precision applications such as jewelry, prototyping and manufacturing, research, medical devices and model making. B9Creations serves customers and certified dealers in 66 countries around the globe. Find us online at b9c.com, on Facebook, Twitter, Instagram, YouTube and LinkedIn.
About TCT
The TCT Group mission is to accelerate the adoption of technologies, like additive manufacturing, that power innovation in the design-to-manufacturing process chain. Enabling companies across the complete spectrum of industry to achieve the goal of world-class design and manufacturing functions within their organizations. It oversees the TCT Awards, trade shows and international publications. Find us online at thetctgroup.com/.