B9Creations and Rapid City Area Schools have partnered to create a path for STEM opportunities available to the nearly 14,000 students in the area as part of a new education initiative piloted at several schools in the district.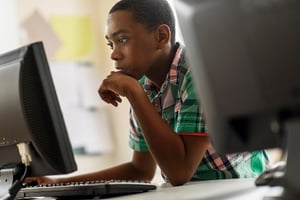 Rapid City Area Schools, formally Rapid City Area School District 51-4, is a public school district serving Rapid City, South Dakota that is committed to building tomorrow's community through inspiration, innovation, and excellence.
By bringing in B9Creations' 3D printing technology, Rapid City Area Schools plans to continue to develop comprehensive STEM education that enables experimental, inquiry-based experiences, while creating a fun, hands-on learning environment, empowering innovation and creativity, improving and exercising problem-solving skills, and helping students develop and prepare for post-graduation plans.
"As the CEO of B9Creations and a parent of teenagers, I can tell you that in both roles, I share a common goal: help young people discover their God-given gifts and talents and equip them with a plan to put those to use. Without early career exposure, students can struggle to align their talents with a vocational path or go deep into debt figuring it out. The world is changing at breakneck speed, and our students' competition after graduation is global. With the job market changing just as fast, many of the careers of tomorrow can't be conceived of today – which is why Career and Technical Education and exposure to future-proof careers in industries that are on the cusp of critical mass is so important."

–Shon Anderson, B9Creations CEO
Echoing the importance of this partnership, according to the district, "Career and Technical Education (CTE) maximizes student learning with real‐work knowledge and skills. Students are provided with challenging academic and technical content, that fosters strong relationships with industry and higher education. CTE courses fulfill high school graduation requirements, allow students to develop leadership skills, earn industry certifications, and dual credit in their fields of interest."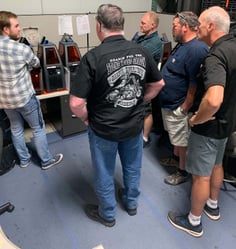 Rapid City Area Schools staff going through startup training at B9Creations' facility.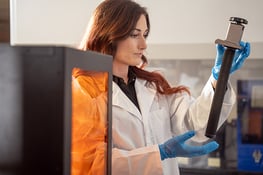 Now Rapid City Area Schools have five B9Creations 3D printers that will be incorporated into the district's CTE curriculum. Two B9 Core 550 3D printers, two B9 Core 5 Series XL – 405 3D printers, and one B9 Core 5 Series XL – 385 3D printer will be used in several high schools across the district. In addition, each school will have its own B9Clean XL and Model Cure XL post-processing units, as well as a range of specialty materials – including B9Creations' HD Clear resin, ideal for high-precision parts that require translucency, and its Resilient – Silicone resin, an elastomeric material ideal for parts that need to withstand flexing, compression, and bending.