Mitch Roush graduated from Gem City College in Jewelry-Diamond Setting and Design in 2012, and launched into a successful career as a jeweler, bringing quality, custom pieces to life at The Jeweler's Bench in Newton, Iowa.
In 1981, Mitch's father, Jeff Roush, started The Jeweler's Bench as a wholesale trade shop. Now, the company has been taken a different direction – focusing on custom jewelry work and repair.
Jeff has worked as a jeweler for almost 40 years, and both he and Mitch possess a passion for educating others. Customers at The Jeweler's Bench are taken on a journey through the creation process
– from concept sketches to their finished piece. Watch the video below to get a glimpse of that incredible journey!

They've been leveraging the B9 Core 550 to create their beautiful, unique pieces for over a year now, and Mitch loves the machine's reliability, ease of use, and speed.
"A reliable machine makes custom jewelry a lot of fun!"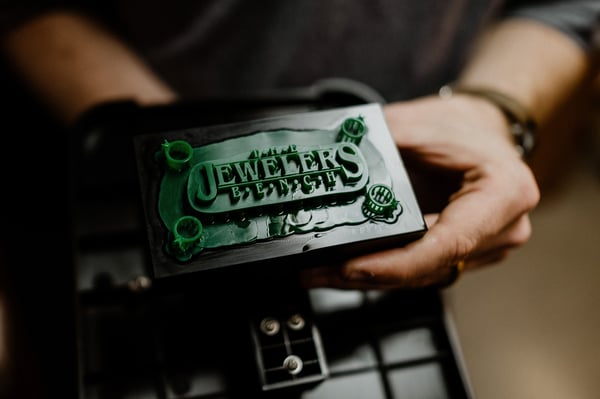 Once they upgraded to B9Create with FAST™, Mitch reached out to give us his feedback. Here's what he had to say about the new technology:
"B9Create with FAST™ technology is a no-brainer! With fast slicing, support mirroring, and auto-supporting, this will easily save me an hour of productivity every week – that's huge for me! But the cherry on top is knowing I was able to increase print quality without having to buy a new printer."
Check out the incredible results he's getting with FAST™!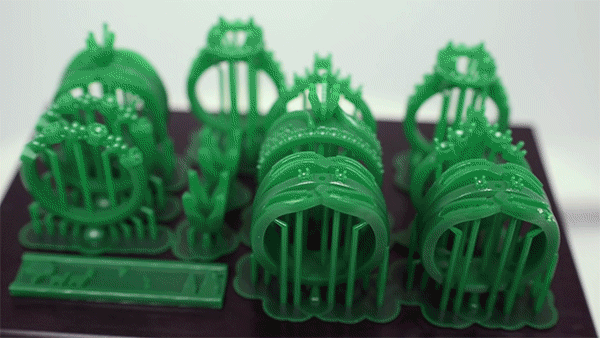 FAST™ Technology, powered by B9Create , will optimize your 3D print processes like never before – with fewer supports, better surface finish, dimensional accuracy, and painless post processing. This technology offers an upgrade path for existing machines in the field, making them as cutting-edge as when they first came off the line.
"Smoother surface finish and better detail! And the castings are great too!"
Transform the effective resolution of your B9 Core Series 3D printer with FAST™ Technology


Powered by B9Create: software that sets a new standard in state-of-the-art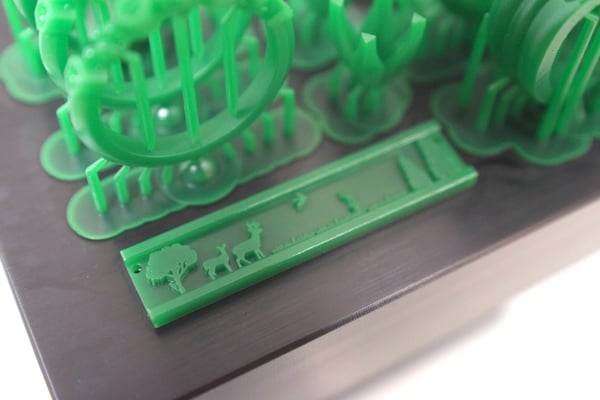 When 3D printing is the backbone of your business, you need software that can deliver. Our improved workflow functionality helps you lay your parts out with the least unsupported geometry – meaning fewer supports, better surface finish, and painless post-processing.
You can also create your own application library, saving your layout and part supports so you can apply the same process to new models every time. Plus, you'll keep all the functionality you enjoy now, like print queue, surface finish, printer status monitoring, and more.
Highlighted Features:
Workflow Mode lays out, orients, and auto-supports parts in four easy steps
Design Mode lets you adjust a breadth of parameters to fine-tune results
New seamless user interface that streamlines time to print
Advanced supports and foundations, including mirroring supports and reinforcement bars
Auto-support templates
Sectioning tool
Slices for surface finish in minutes

Highlighted unsupported area indicator

Robust print analytics and material print usage estimates

Part template library that enables you to apply saved orientations and supports to similar models
"The new software is really great – I look forward to seeing you guys keep innovating!"
---