No problem. We've got you covered. Learn how to use third-party materials in our B9 Core Series. It's easy (and free!). With three software and service-level tiers, B9Captivate suits a variety of customer needs from a research lab to a small business, chemical company, or global enterprise. Users have the flexibility to upgrade as they grow – and the confidence to know that the product will scale with them. Paired with B9 Core Series 3D printers, B9Captivate allows users to develop custom 3D printer materials, fine-tune third-party resins, or even tweak factory resins to better suit their needs.
Your business, your research, your products hold the power to transform industries. To change the future of medicine or the nature of manufacturing, to pioneer groundbreaking discoveries and deliver products unlike any other into consumers' hands.
3D printing helps you get there faster and more cheaply than ever before. But only if you have the right materials for the job.
Meet B9Captivate. A material development toolkit that helps you optimize for the chemistry of your custom materials and the geometry of your part – so you can develop settings perfectly engineered for your application.
Make custom material settings with our free B9Captivate Basic
The best part? B9Captivate Basic is completely free, included in our free B9Create software package, offering you even greater flexibility in design and production.
All it takes to create a new material setting for our B9 Core Series is a little information on your part – material name, slice thickness, exposure, and material color. You can even tweak these settings to maximize your material printing performance.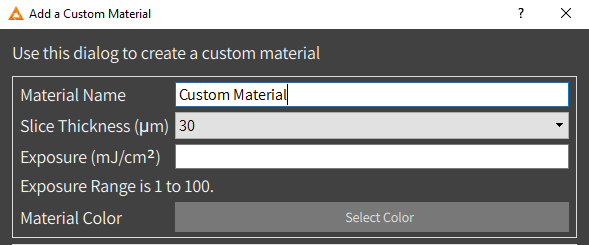 If you use any resin that operates at 405 nm wavelength designed for DLP technology, it should print in our machine, and you can fine-tune its performance through those custom material printing parameters.
Want a more in-depth look of our free software to see how to manipulate models, create custom materials, and see our latest software features like Surface Finish and Queue? Watch our webinar below.
Looking for even more customization?
Our upgraded B9Captivate packages offer version control and a breadth of material fields, allowing users to adjust curing properties like z-bleed and exposure, mechanical cycle settings that control how your machine moves as the material prints, dimensional fine-tuning, and factory material development support.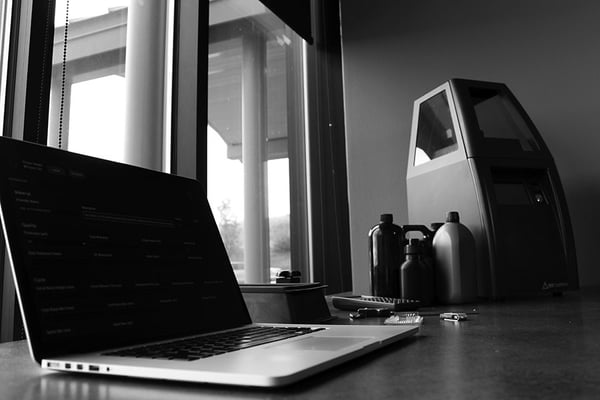 "B9Captivate really makes the B9 Core 530 invaluable to us. Due to the level of intricate details involved in our prints, there is no available off-the-shelf resin at present that can produce the parts needed for our business. This software has now closed that gap. Pairing the B9 Core 530 with B9Captivate has allowed us to not just match, but actually improve on the already high-quality prints from other 3D printers we've owned in the past. Plus, the B9Captivate user interface is straightforward, clean, and intuitive once you understand how the material files work."

- Tom Burns | Poseidon Modelworks LLC
Want to see our custom material settings in action? Download B9Create software for free below.