B9Creations launched its new FastWax castable resin, a 3D printing material offering all the benefits of wax without the wait. The premium, easy-to-cast resin allows jewelers to print perfect-fit settings, smooth shanks, and sharp detail.

"It's the closest thing to wax we've casted. Our sample cast didn't have a single flaw. Plus, we've successfully printed and cast an entire line of rings that was fabulous. It's a game changer," said one of the industry's leading suppliers of casting materials & services who beta tested the material.
Durable enough to ship or use for customer try-ons, FastWax enables the smoothest surface yet, reducing post-processing and polishing, while capturing intricate features that traditionally require molds.
"I casted a piece that typically requires a mold, and I couldn't cast it directly in another material. I think FastWax gives the best result yet on difficult geometries."

-Robert Howle | Howle & Howle Goldsmiths
FastWax joins B9Creations' castable material line that includes Emerald and Yellow resins. Emerald makes the finest design details visible for validation with customers while casting flawlessly, with Yellow offering the industry's cleanest burnout, leaving no ash behind. Now FastWax provides the most forgiving burnout for your complex designs or simply for ease of use, delivering flawless prints without requiring vat heaters or sensitive temperature regulation. All resins cast into materials of gold, silver, platinum and more.

"The first thing I noticed was there was no staining of the investment itself. Nothing inside (bright white investment), nothing on the edges, nothing at all. It looked like a wax flask! I am glad to say that I will be switching all of my casting prints to FastWax."

-Trevor Vipond | Cavalier & Hewn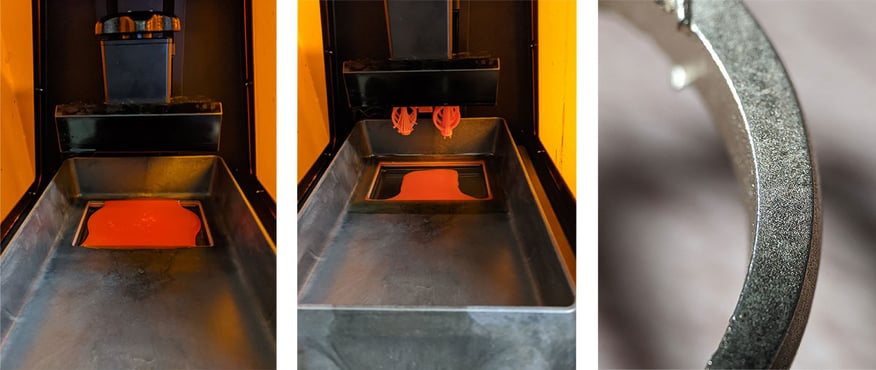 FastWax is a specialty resin, and we've worked with material experts and jewelers to develop instructions for use that enable repeatable success. Please read and follow the FastWax IFU to deliver the smoothest casting results.
"The file I printed in FastWax was a stress test by which all new resins are tested by me. Some others have come close but are never consistent. This resin got the gauntlet thrown at it and overall, I suggest you buy and use this resin. It prints fine, but most importantly, it casts!"

-Brandon Adams | BA Design
---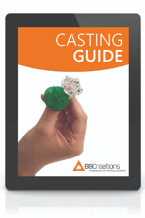 Developed from customer input, B9Creations' casting process and resins have earned the trust of jewelers and casting houses across the globe – used by customers like Master Casting and CAD, Riddle's Jewelry, and The Casting House. Explore our step-by-step Casting Guide to learn how customers are getting flawless casting results with jewelry pieces 3D printed on the B9 Core Series.
---