The most intuitive 3D scanner for speed, accuracy & simplicity.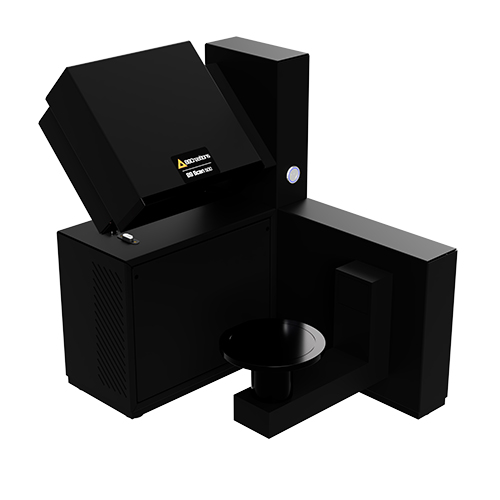 Increase your throughput.
Reduce your error rate.
Highly intuitive and efficient, the B9 Scan 500 enables you to replicate models within 5 µm accuracy. And with a robust internal computer, it makes the scanning process entirely automatic and customizable. In addition, 3D modeling is now quick and easy, requiring only a monitor and a mouse to achieve highly detailed scans in minutes.
Bundled with Leios 2, the most reliable software for processing 3D scans, mesh editing and reverse engineering, the B9 Scan 500 is the complete solution for the jewelry and manufacturing industries.
"I've been in the jewelry business for 40 years. No one else can do this. After the scan, I was blown away and called my customer back to give him the great news that every last detail was captured, and that the new heirloom replica would be amazing."
Time is money.
Our 3D scanner can save you both.
Shadow Bands
With the B9 Scan 500, you can scan any ring in under 5 minutes to make the perfect fitting shadow band.
3D Heirloom Reproduction
3D Scanning allows you to digitally capture heirloom jewelry and make desired changes, improvements, replicas, or customizations.
Gemstone Scanning
For custom bezels and mountings, accurately scan gemstones to ensure a quality fit the first time.
Jewelry Repair
Complete hard-to-fabricate jewelry repairs by scanning the piece and designing the perfect fitting detail.
Necklace and Bracelet links replication
Replicating bracelet links with traditional methods usually introduces shrinkage, resulting in non-fitting links. The B9 Scan 500 accurately scans a link that can be scaled up as needed to ensure the proper fit after assembly.

Technical Data
3D SCANNER TECHNOLOGY
Structured LED Light
CAMERA RESOLUTION
1.3 Megapixels
LIGHT SOURCE
100 ANSI-lumen, Blue Light
ROTARY STAGE
2 Axis Movement
3D ACQUISITION VOLUME (WxDxH)
90 x 80 x 55mm
ACCURACY
5μm
OUTPUT FORMATS
STL, PLY, OBJ, ASC
INTERFACE
USB 2.0 High Speed, DVI/HDMI
MEMORY
32GB Ram
MACHINE SIZE (WxDxH)
275 x 465 x 450mm
WEIGHT
19kg
COMPUTER
Internal, Only Monitor & Mouse Needed
OPPERATING SYSTEM
Windows 10 64 bit
HARD DISK
SSD 1TB SATA
WARRANTY
1-Year
Designed specifically for scanning jewelry and small objects, the B9 Scan 500 can precisely capture each detail, cut, or facet of your most intricate designs in minutes.
Free B9 Scan 500 Demo
Want to see how easy it is to get a high-resolution 3D scan with the B9 Scan 500? Watch the demo video to see a complete walk-through of the process.
Click below to watch the demo!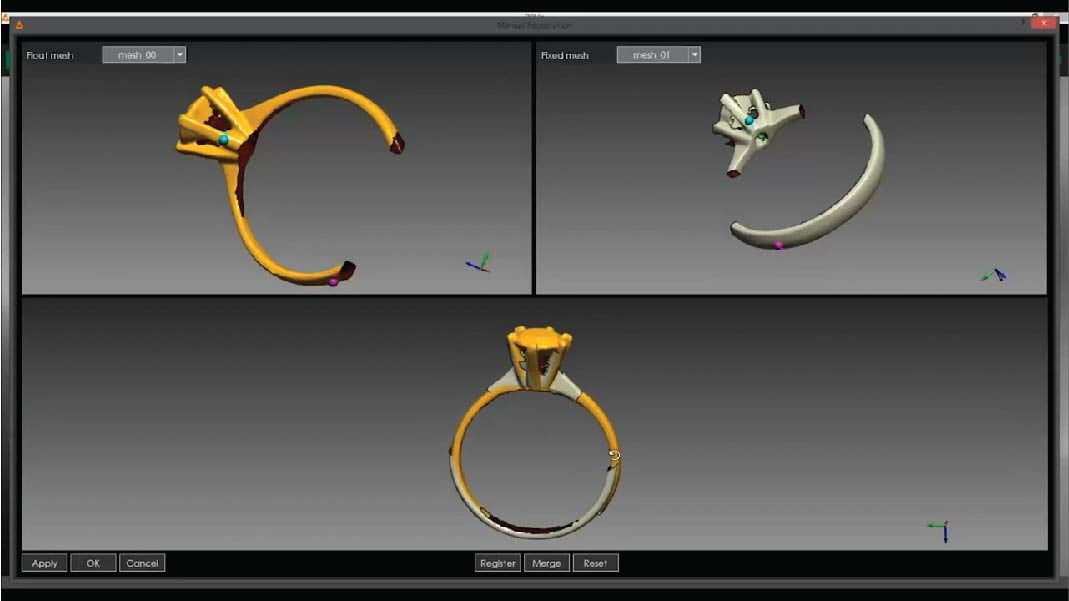 Check out some of the incredible things being created with the help of the B9 Scan 500!