Create 1.0 – Slice for Surface Finish
Print Created by: Joel Hrachovec
B9Creations Smooth Surface Finish
Driven by user feedback, the new Surface Finish software feature augments the exceptional print speed and crisp detail of the B9 Core Series with remarkable smoothness that reduces post-processing time. Ideal for when a flawless finish is a must, Surface Finish was designed for making master molds or unique pieces requiring a superior finish.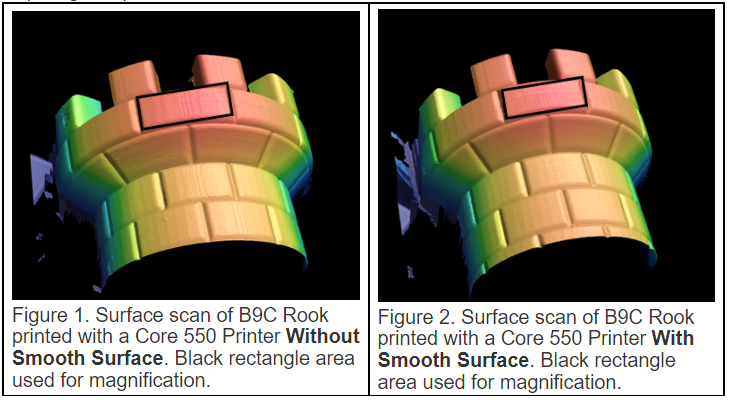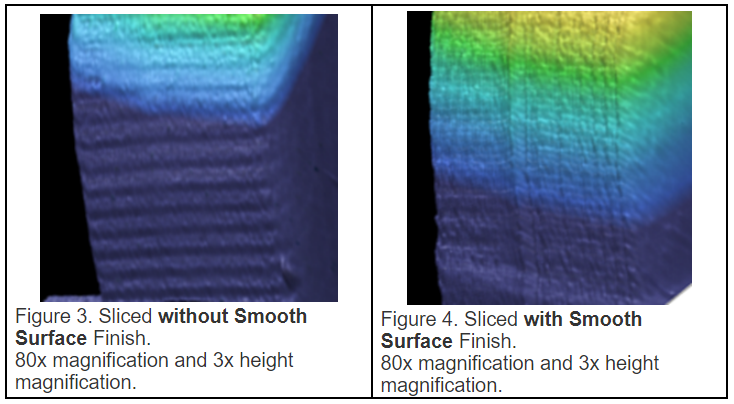 Comparing Figure 3 to 4, the surface of the print becomes much smoother in Figure 4 where surface finished was applied.
Setup
1. The Create software revision should be 1.0.27 or later.
a. To verify the Print Manager software

revision, select the icon.
2. Updating the Create Software
a. The Create print manager should display an update notice as shown in the top right of the picture below. Select the notice to begin the Create software update. You can also download the Create Software by selecting: B9 Create Software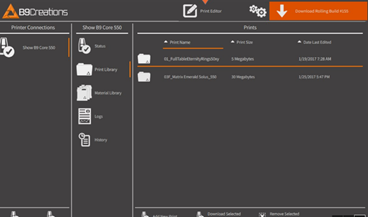 3. Update the Printer Firmware
4. Open the Create Software Print Editor. Import an existing cpj file or complete the orientation and support process on a stl file.
5. Prior to Slicing, select the "Slice for Surface Finish" box as shown below and then select "Slice...". Note: Surface Finish slicing will take more time than Slice and is computer dependent.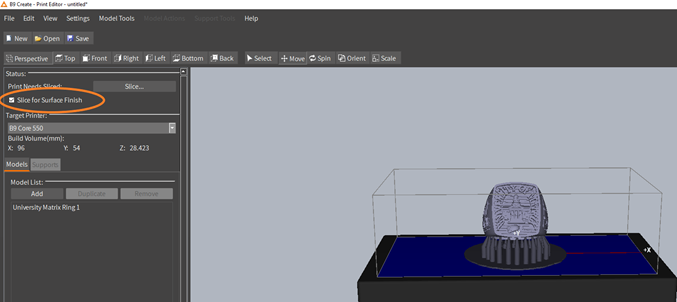 6. Transfer the cpj file to the printer which has been updated to Firmware 57 or later and begin the print. Surface Finish Prints will be identified in the Printer Library with an orange logo and end with a +.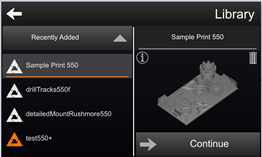 pdf (270 KB)
Updated by Matthew Glover 12/5/22