B9Creator How to Resolve Driver Issues
B9Creator How to Resolve Driver Issues
Print Created by: Joel Hrachovec
B9Creator How to Resolve Driver Issues
1. Go into "Computer" under (C:>Program Files>B9Creations>B9Creator) and run Dpinst-amd64 or dpinst-x86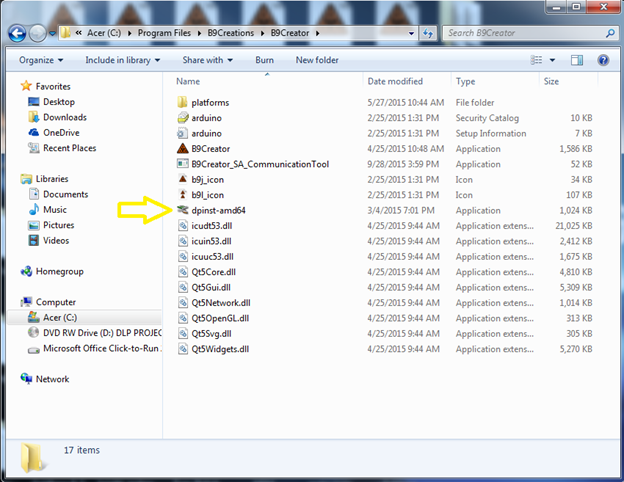 2. If the dpinst-x86 file does not exist, enter "dpinst-"into the windows search fields.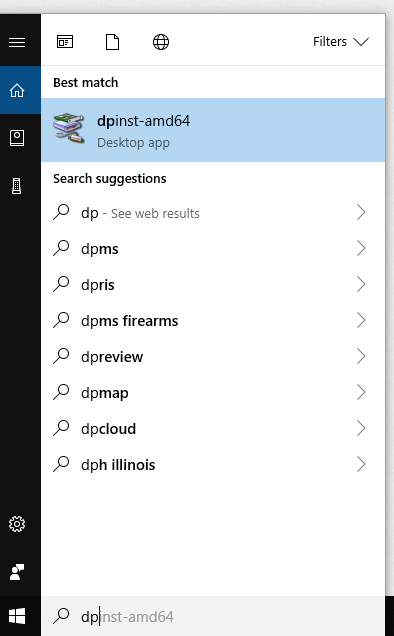 3. Right mouse click on the file and Run as Administrator. Again, check the folder (C:>Program Files>B9Creations>B9Creator) to assure the driver has been installed.

4. If this procedure fails, then try Re-installing the software
pdf (435 KB) J Joel is the author of this solution article.