B9 Model Cure Troubleshooting
Print Created by: Joel Hrachovec
B9 Model Cure Troubleshooting
1. The B9 Model cure, if operating correctly should display 12 Blue LED UV lights when viewing through the front orange window. The LED's are located on the top of the chamber. Do not look at the LED lights directly. All LED lights are required for proper curing.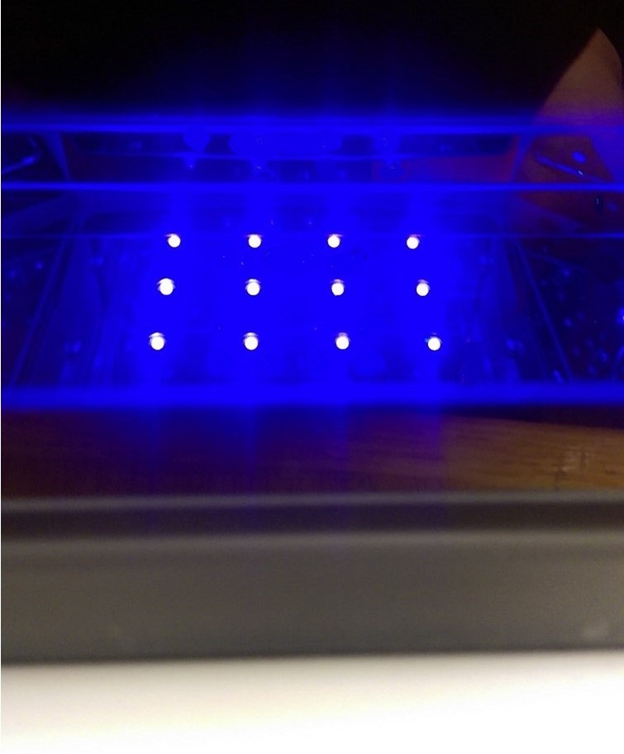 2. Unplug the Model Cure from Mains (Power).
3. Pull open the silver tray to the full open position.
4. Inspect the Close Switch to assure it will be depressed (activated) when the drawer is closed. It should protrude about ¼ Inch from the back wall. You can adjust the Close Switch with a small regular screwdriver.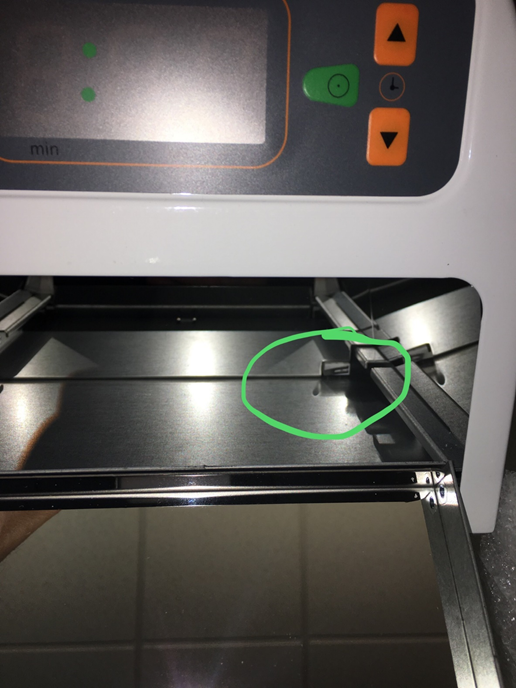 5. If this procedure does not resolve the issue please contact support.
6. Check the back-side fan filters to assure they are clean. Dirty filters can cause an overheating condition.
pdf (266 KB) J Joel is the author of this solution article.